Are you looking for a job in Canada? Here is a list of Canada's job search sites and tips to get started.
If you are new to the country and are hoping to find a job in Canada, then this list of Canada's job sites and networking opportunities can help you to navigate the process. Even though the workforce is competitive, there are ways to ready yourself for the task. This includes preparing for Canada's job market well before your departure date.
Settlement Online Pre-Arrival (SOPA)
Have you heard about the Settlement Online Pre-Arrival (SOPA)? It is an Immigration, Refugees & Citizenship Canada (IRCC) funded program that offers free pre-arrival services that contribute to job readiness, retention, and success. There is no charge for the available resources and courses that include one-on-one orientation, employment counselling, job search support, and workplace culture training. This service can help you to prepare for the job market before moving to Canada.
Job Search Sites
Once you are in Canada, how do you find a job? Canada's job search sites can assist you through this process. Here are a few websites you can use to get started:
Job Bank
Create a profile on Job Bank to match with positions that suit you and your skillset. Job Bank's website works with you and will notify you about job opportunities by email. Additionally, you can download their app to keep tabs on the job market from anywhere. A benefit of using Job Bank is that they offer additional insights such as hiring and trend analysis, so you can stay up-to-date on market trends. Most importantly, they can help you to develop a career plan based on your interests and experience.
Indeed
A popular job search site is Indeed. Search engines like Indeed gather job listings from thousands of career sites, recruiter listings, and job boards, so it includes a wide range of opportunities. Many employers use Indeed to post about opportunities that they need to fill as soon as possible because Indeed is user-friendly and easy to navigate. Simply create an account, upload your resume, and search for relevant jobs in your area.
Monster
Monster is another popular job search site that offers top career advice from professionals. Similar to Indeed, Monster allows you to upload your resume and search for relevant jobs in your area. They also include categories such as Popular Job Titles, Popular Job Categories, Popular Job Locations, and Popular Job Searches, so you can explore what people are looking for. Set up an account to upload your resume and begin searching.
Networking
It is easier to find a job when you have a network of contacts who can help. Old fashioned networking can assist you in gaining access to Canada's hidden job market. This includes job opportunities that are spread by word-of-mouth rather than an online posting. So tell people that you are looking for work.
LinkedIn
With over 500 million members in over 200 countries, LinkedIn is easily the largest business-oriented networking website. You can use a professionally written LinkedIn profile to develop an online brand that can unlock networks and offer new opportunities. LinkedIn allows you to:
Demonstrate your credibility, knowledge, and leadership expertise
Gain exposure to recruiters and hiring managers
Use its job research tool
Browse the job board
Gain endorsements for your skills from coworkers
Additionally, you are able to join LinkedIn groups. These groups are a great way to meet people who share your professional interests, so you can continue to grow your network. They also permit you to join in group discussions, which allows you to demonstrate your knowledge on topics that relate to your industry.
Conclusion
In conclusion, there are a number of job search sites and networking opportunities in Canada. This is only a fraction of the ones that are available to you online. Therefore, do your research to determine which website will best suit your needs. It might end up being more than one!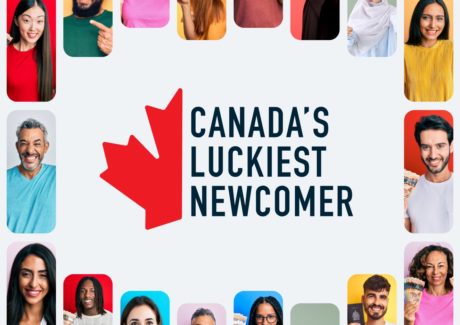 Contest
A giveaway celebrating new Canadians