Are you moving to Canada from India? Welcome! This is an overview of everything you need to know about working and living in a new country.
According to Forbes, 80,685 Indians were admitted into Canada as permanent residents. This is a 105% increase when we compare this to the number of immigrants that came to Canada from India in 2016.
Why are so many Indian immigrants choosing Canada? Because Canada has a global reputation for being a welcoming country with lots of job prospects and an excellent quality of life. In Canada, you will meet people from different cultures, religions, and political backgrounds, and you can feel comfortable being yourself and expressing all aspects of your identity.
Section 1: Overview of Canada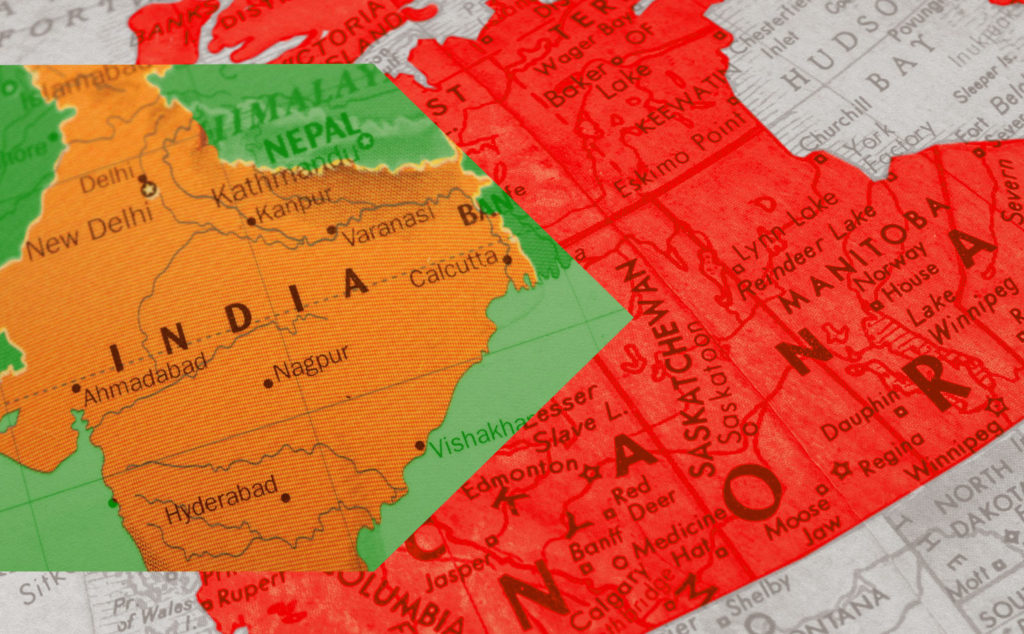 How does Canada differ from India? While Canada has four seasons with temperatures that can vary from a freezing -40 degrees in the winter to a hot and humid 40 degrees in the summer, there is more to keep in mind than what to wear.
Things will cost more in Canada than what most immigrants from India are used to paying. Yes, the health care is free. You can see a doctor without charge, however, if they give you a prescription and you don't have insurance to cover the bill, that payment comes out of your pocket. In addition, phone companies will charge you through the nose, and banks will expect you to pay them so they can hold onto your money. Therefore, we have put together the ultimate guide to help with the transition to Canada.
The Canadian Lifestyle
You may have heard some Canadian stereotypes—that we all play hockey, that we eat tons of maple syrup and poutine, that it's always snowing—but what is living in Canada really like?
For one, it's important to note that Canada is a vast country. Different regions have their own unique identity, culture, and sometimes languages or accents.
Many Canadian cities are accessible by public transport, and you can travel around affordably with a transit pass. Many people also cycle or use rideshare apps such as Uber or Lyft to get around.
While most of Canada gets cold during the winter months (November to February), from ice skating to skiing to snowboarding, there are many fun ways to enjoy the Canadian winter. In the summer, cities often put on free festivals, street markets, and music events.
If you're hoping to explore more of the country, you can find accommodation through websites such as Airbnb, Vrbo, and Homestay, or seek out cabin/cottage rentals and campsites to get away from the city.
How to Switch Your Banking Needs to Canada From India
There are a variety of financial institutions for newcomers. These include traditional banks, online banks, and credit unions. Here's what you need to consider when you are opening a bank account:
Monthly Fees: Traditional banks usually offer a promotional period (approximately 1 year) where you are not required to pay a monthly account fee. After this time is up, a regular fee might apply.
Transaction Fees: Be aware of transactional and service fees or limitations such as ATM withdrawals, e-Transfers, and online bill payments.
Access: Can you easily access your bank from where you live? Is there a branch nearby or is it all online?
In addition, it is important to be aware of the terms of your bank account. Therefore, make sure that you understand what you are agreeing to when you choose a company to start banking with.
Consider Your Banking Needs
Before opening an account, think carefully about your banking needs:
Do you need to access services in your native language?
Do you need to send money back home or process transactions in your home currency?
How many transactions will you conduct every month?
Do you prefer online banking?
Are you interested in opening other accounts?
Do you just need a basic chequing account, which would allow you to withdraw and deposit money, or do you need a savings account too so you can keep some money separate?
Once you have a solid idea of what you would need from a bank, you can start researching your options.
For a more outside-the-box solution to affording all your expenses, consider a giveaway like Canada's Luckiest Newcomer, which has a life-changing grand prize bundle of cash, groceries, and more open exclusively to newcomers to Canada.
Finding Employment in Canada
Most likely, you will need a work permit to find a job in Canada. This immigration status allows immigrants to come to Canada and work for a specified period of time. When applying, do your research to understand what sort of work permit you are eligible to receive. Here is a quick list of the most popular work permits:
Intra-Company Transfer: If you work for a multinational company that has an office in Canada, your company can transfer you to a Canadian location.
International Experience Canada: For youths between the ages of 18-30 or 18-35 from 36 participating countries.
Labour Market Impact Assessment: Obtain a job offer from a Canadian employer before applying for this permit.
A work permit immigration status is temporary; however, it can help you to gain permanent status. Moreover, a work permit can make you an attractive candidate for the Provincial Nominee Programs and Express Entry.
Also, you may be eligible to apply for a Post-Graduation Work Permit (PGWP). PGWP allows you to work anywhere in Canada for any employer for up to three years after you graduate from a post-secondary school in Canada. However, if you're eligible for the permit, you will need to apply within 180 days of receiving written confirmation that you've finished your study program.
Canada's Education System
Canada is the world's second-largest country, and with over 280 post-secondary institutions to choose from, figuring out where you want to study can be a tough decision.
Studying in Canada comes with many benefits. For example, it can accelerate the immigration and permanent residence process so you can live here post-graduation. You can also bring your spouse or common-law partner with you on an open work permit, and your kids can attend public elementary or secondary school here without needing a study permit.
As an international student, you will also need to make sure that your institution is a Designated Learning Institution (DLI), meaning it's approved by a provincial or territorial government to host international students. You can visit the Immigration, Refugees, and Citizenship Canada (IRCC) website to learn more about DLIs and find a list of institutions.
Use websites like Campus Guides to compare colleges and universities in Canada and get inside details from students who already go there.
Study Permit
Application rules vary across institutions, so you'll need to check out your preferred school's website for their application requirements. This can include your eligibility, required documents, language requirements, the application process, and application deadlines.
If you're not a Canadian citizen or a permanent resident, you will also need a study permit. This is typically valid for the entire length of your studies plus an extra 90 days, so you can prepare to leave or extend your stay in Canada.
The Canadian embassy or consulate in your country will have the most up-to-date information about study permit requirements. However, Quebec has different study permit requirements than the rest of Canada, so be sure to visit the Quebec Immigration website if you plan to study in this province.
Financial Aid
According to Statistics Canada, the average tuition fees for undergraduate international students in 2019/20 were CA$29,714 per year. Humanities courses tend to be cheaper at an average cost of $5,542, while Engineering and Medicine subjects are among the more expensive.
The average living expenses for a typical Canadian post-secondary student are roughly $12,869 a year. In other words, if you were planning to study the Humanities in Canada, you would need to prove that you could cover roughly $18,411 in tuition fees and living expenses, plus the cost of a return ticket back home, to be eligible for a study permit.
As an international student, you have access to a wide range of financial aid options that can help cover the costs of studying in Canada, including:
Scholarships. While you don't have to pay this money back, most scholarships have an application process, and eligibility criteria can differ widely.
Bursaries. Many colleges and universities in Canada offer bursaries to students who meet specific requirements.
Loans. This is another needs-based type of financial aid, but you will need to pay the money back plus interest once you finish your studies.
Student Awards is a great hub to find top scholarships, bursaries, and awards from across Canada in one place.
Section 2: Immigration to Canada From India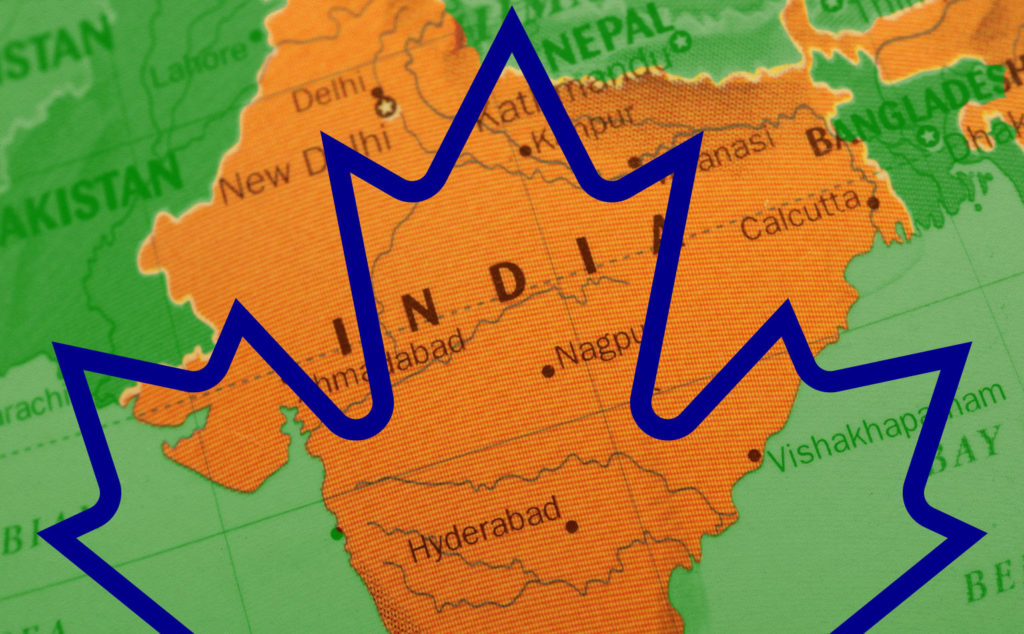 In 2019, the largest group of immigrants admitted into Canada were from India. Why? Because Canada is rich in culture, religious diversity, and traditions. In addition, Canada has favourable migration policies, high living standards, quality health care, low crime rates, and promising job opportunities for newcomers. So the question really should be, why not Canada?
With more than 100 different pathways to immigrate to Canada from India, this article will only focus on the most popular options.
Work Permit in Canada
This immigration status allows immigrants to come to Canada and work for a specified period of time. Additionally, some work permits allow immigrants to change employers and move around the country. However, others are tied to a certain employer in one location. When applying for a work permit in Canada, research what sort of work permit you will receive:
Intra-Company Transfer: If you work for a multinational company that has an office in Canada, have your company transfer you to the Canadian location.
Labour Market Impact Assessment (LMIA): You must obtain a job offer from a Canadian employer first, which can be difficult as the Canadian employer must prove that they couldn't find a Canadian to fulfill the role.
Even though a work permit immigration status is temporary, it can act as a stepping-stone towards a permanent status. This can make you a more attractive candidate for the Provincial Nominee Programs and Express Entry. Both options will be discussed in further detail below.
Study Permit in Canada
Canada is home to some of the world's top-ranked universities, so it is ideal for post-secondary education. Arriving in Canada as an international student offers many benefits such as allowing you to work while studying and making you eligible for a Post-Graduation Work Permit. This is essential for international graduates to gain Canadian work experience that can lead to a permanent resident status through a Provincial Nominee Program or Express Entry.
Please note that the expense associated with this type of immigration status is high. International students pay more than their Canadian counterparts. Tuition fees and costs of living can differ depending on where you are in Canada; however, international students must consider their finances when considering this option.
Express Entry in Canada
This is one of the few types of immigration status that offers permanent residence to skilled workers with the knowledge to contribute to the Canadian economy. Three immigration programs align with the Express Entry Canadian immigration system:
Canadian Experience Class: If you have Canadian work experience.
Federal Skilled Trades: If you are a skilled tradesperson with employment or licensing in Canada.
Federal Skilled Worker: If you have foreign work experience.
However, this is highly competitive. If you meet the eligibility requirements, you are provided a score out of 1,200 points due to your level of education, language ability, work experience, connections to Canada, etc. Candidates with the highest scores are invited to submit their applications.
Family Sponsorship in Canada
This type of immigration status is available to family members of Canadian citizens and permanent residents. This includes a spouse or common-law/conjugal partner, dependent child, parents, and grandparents. There may be circumstances where family members outside of these categories are sponsored. For example, if you have no eligible relatives to sponsor, then you may sponsor an orphaned brother or sister, orphaned nephew or niece, or an orphaned grandchild.
Provincial Nominee Programs in Canada
These mini-immigration programs are organized by Canada's provinces and territories. Provinces can implement immigration programs that meet their specific needs such as:
Business/Entrepreneur: Demonstrate business management experience, have a high personal net worth and want to invest in entrepreneurial ventures in the province.
Connection to the Province: Through previous work experience and/or education.
In-Demand Occupations: Have work experience in a priority occupation.
Job Offer: Receive a job offer from an employer in the province.
Section 3: Moving Checklist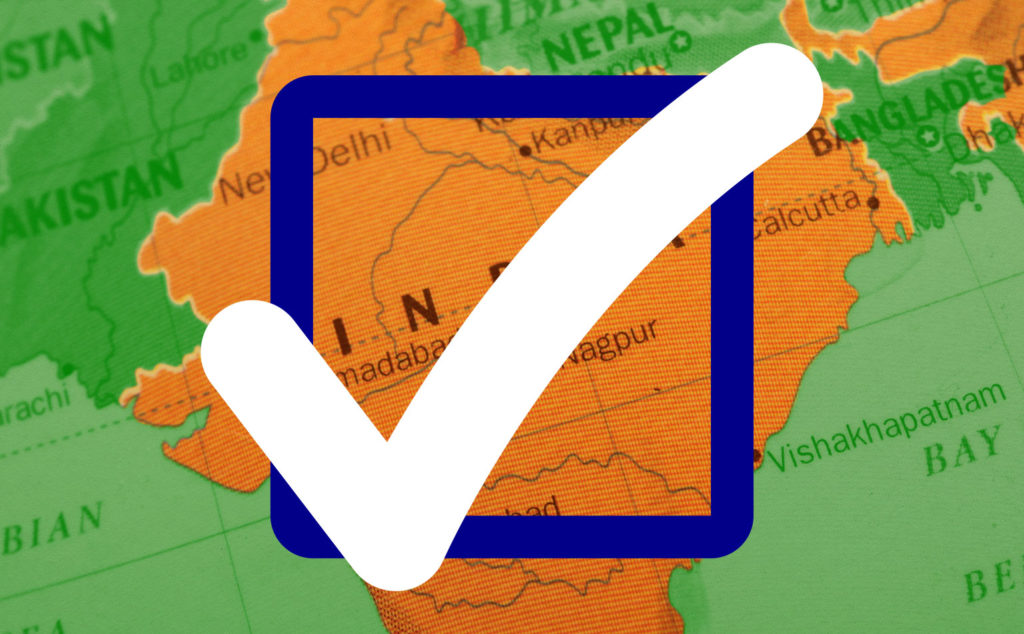 Leaving home is never easy, especially when you are choosing to settle in a new country. To make the transition easier, we have developed a list of essentials you will need to bring with you from India to Canada. These items should be gathered weeks (or months!) before your departure date to ensure you are prepared.
Essential Documents
Gather all of the original copies of documents that you and your family are going to need as you transition into Canada. These documents relate to your education, health, profession, and more.
Valid Passport
Birth Certificate
Marriage or Divorce Certificate; Death Certificate for a deceased spouse
Adoption records for adopted children
All Official Vaccination Records
Medical Records — test results, allergies, prescriptions, x-rays, dental records, etc.
Educational Diplomas and/or Certificates
Detailed Resume or Curriculum Vitae (using the Canadian format)
Contact Details of Reference and Reference Letters
Driver's License and/or International Driving Permit
Driving Experience Letter or Certification
Records of Income (your earnings a year prior to moving to Canada)
Visa or Work Permit
Any additional Immigration Documentation
If you do not have these documents, then start applying for them as soon as possible. Some of these require time to process. Additionally, it is important to note that applying for these documents after landing in Canada can be much more costly and time-consuming. So do this before your flight!
These documents should be in both English and French as these are Canada's official languages. If they are not, then you are required to translate them and get an affidavit that confirms that the translation is accurate.
Also, if you are bringing a pet with you, review the airline's specific rules and guidelines for travelling with a pet. They may be required to have shots, documents, and even their own airline ticket!
Please note: When travelling, it is wise to keep copies of your important documents because you may need extras for various applications. You do NOT want to lose the originals.
Funds and Finances
Get your finances in order. How much do you need to bring in settlement funds? This amount depends on your immigration pathway and family size. Research Canada's rules about the amount of money you can bring as well as the currency rules.
You will be required to declare bringing more than CAD $10,000. Therefore, you will need to use the cross-border currency or monetary instruments report form to complete this. The Canadian Border Service Agency (CSBA) can seize undeclared money that is over CAD $10,000 and you will have to pay a fine and face penalties for failing to report this information.
Also, keep in mind that there may be additional fees. For example, the permanent residency fee is 56,000 Indian rupees per applicant over 18-years-old and the Education Assessment Credential fee is 15,500 Indian rupees per applicant.
Pre-Departure Seminars
Have you heard of pre-departure seminars such as the Canadian Orientation Abroad (COA), Active Engagement and Integration Project (AEIP), or the Canadian Immigrant Integration Program (CIIP)? Well, these are great for anyone moving to Canada. Seminars such as these provide essential information regarding housing, health, employment, settlement services, as well as the culture and life in Canada. Most importantly, they help to prepare and plan your next steps and connect you to settlement supports once you enter Canada.
If you're looking for more information, then explore the Settlement Online Pre-Arrival (SOPA). This is a free program that works to prepare you for employment in Canada through one-on-one information sessions, courses, and employment counselling.
Canada's Official Languages
If English is not your first language, then dedicate time to improving your language skills. English is important because it is the official language across Canada. Therefore, practice speaking and writing in English because this can affect who hires you. You may also consider picking up a bit of French as it is Canada's second official language.
Insurance Tips
Do you have travel insurance? This may seem like an unnecessary cost, but it can be a lifesaver if anything does go wrong. Don't forget to look into health insurance for medical coverage when you arrive!
When it comes to driving/auto insurance, make sure you have a "no claims" letter that can serve as proof of your driving history and reduce your insurance premium costs.
Accommodations
Have a place pre-booked for the first few nights when you arrive. You will be required to provide this information when your plane lands. Moreover, having accommodations ready will also remove the added stress of trying to locate a place to stay when you are tired from travelling.
Emergency Contact List
This is always important to have. In case anything goes wrong, make sure the right people will be notified. Therefore, create a list of emergency contacts. This can be your parents, siblings, local friends, relatives, etc. Email this list to yourself and print out a physical copy for reference. Don't simply rely on your phone.
Winter Clothes
Yes, this is an important one for anyone who is moving to Canada. You will need a pair of gloves, a scarf, and a warm hat if you are arriving outside of the Greater Vancouver Area during Canada's winter months. After you arrive, purchase a good winter coat that is suitable for the weather conditions. You will need it!
Section 4: Key Items to Bring With You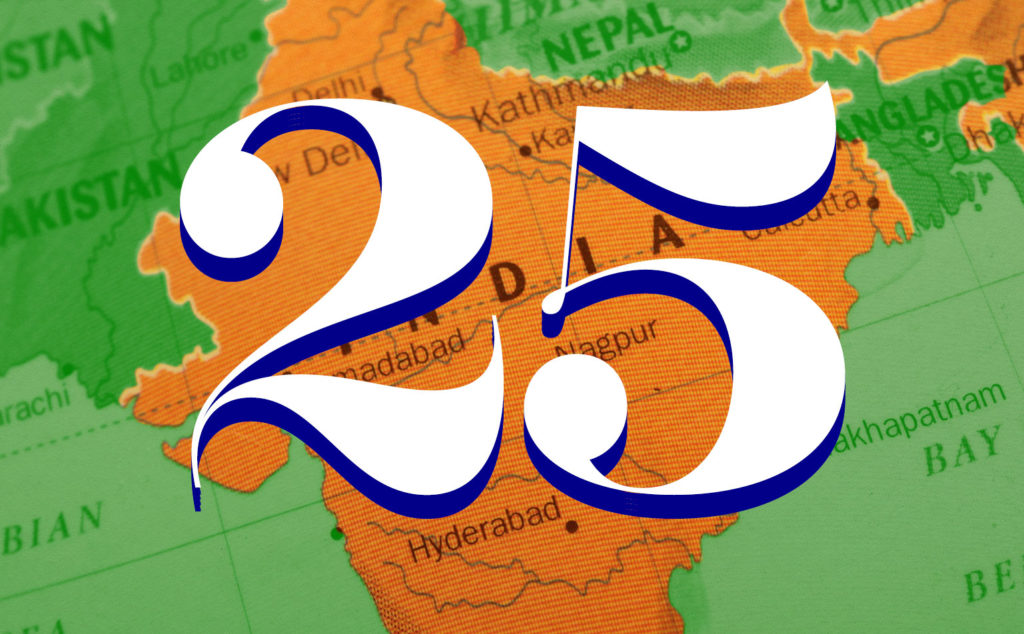 While prepping for your move, there's probably a lot going on in your mind. What do I need? What clothes do I bring? Is there anything I should leave behind in India? These are the essential items you should bring with you.
1. Essential Documents
There are a ton of documents you may be required to present in Canada, depending on your situation. This includes your passport, birth certificate, marriage or divorce certificate, adoption records for adopted children, official vaccination records, medical records, educational diplomas or certificates, student transcripts, records of income, visa or work permit, and any applicable travel or immigration documentation. It is important to research what you will need to bring with you before you board the plane.
2. Travel Case
There are so many documents to account for: your passport, boarding passes, maybe a map or a list of directions. A travel case will allow you to carry those items in one spot. Keep it in your pocket or backpack and you will always have quick and easy access to them. You can even store a charger and emergency cash in there as well.
3. Wallet
You should not go anywhere without your wallet. It is where you hold your credit and debit cards, licenses, etc. Also, when coming to Canada, you should obtain a health card. If you are staying in a big city (i.e. Toronto, Montreal, or Vancouver), then it is wise to invest in a transit pass such as a Presto Card, OPUS, or U-Pass. This can be stored in your wallet too.
4. Adapters
Canada uses different outlets than India. Adapters are key for anyone who is hoping to use the electronics they bring from home. After all, what good are they if you can't plug them in anywhere? Whether you want to charge your phone or plug in your computer, an adapter is a necessary item.
5. Power Bar or Extension Cord
This might not seem essential now, but owning a power bar or extension cord will allow you to run multiple devices by using one Canadian adaptor. This can make a difference when you are trying to work or study.
6. Laptop
Whether you need a laptop for school work or your day job, everyone needs access to a computer. Bring a laptop as well as any electronics that you will use while you are in Canada. You will have access to free wifi in coffee shops and restaurants. However, if you prefer to purchase a laptop when you arrive to avoid requiring an adapter, that is fine too. Just keep in mind however long you plan to stay in the country and what makes sense for your situation.
7. Laptop Case
Of course, if you are travelling with a laptop, you will need a case to protect it. Don't take a chance on breaking an expensive piece of technology. Invest in a good-quality case, so you know it will be safe.
8. Chargers
Don't forget to pack chargers for any electronic devices that you plan to use when you leave India. Forgetting a charger that is unavailable in Canada will render your device useless.
9. Everyday Bag
What do you use on a regular basis? Whether you prefer a purse, a backpack, or a messenger bag, make sure you have something that you can use while you are out. This will be necessary for dropping off resumes or carrying your laptop around, so invest in a quality bag.
10. Reusable Water Bottle
Most people don't go anywhere without a reusable water bottle because it can keep you hydrated and save you money. Instead of purchasing one-use plastic bottles from a convenience store, have access to water by buying a reusable water bottle. Simply keep an eye out for the refillable stations or ask a coffee shop such as Starbucks to fill it up for you.
11. File Folder
Keep your documents organized, so you can access whatever you need at any point. This includes copies of important documents that you will be asked to submit for applications.
12. Funds and Finances
Depending on your situation, you may have to get your finances in order. For example, if you are moving to Canada, do you know how much you need to bring in settlement funds? This amount will depend on your immigration pathway as well as your family's size. Bring the amount you need and prepare to declare bringing more than CAD $10,000 if this applies to you.
13. Canadian Currency
You can convert your money from Indian rupees to Canadian dollars when you arrive, but it is easier to do this before you arrive so you have access to the currency the moment you land. This is also necessary if you are expected to bring a settlement fund.
14. Language App or Book
If English is not your first language, download an app such as Duolingo to improve your language skills. It is important to know English in Canada, regardless if you are studying, searching for a job, or travelling the country.
15. Prescriptions
If you require prescriptions, check Canada's laws to determine how you are allowed to travel with them. If you have the refill prescription papers, keep them with you so you can have access to those prescriptions while you are in another country. This is especially important if they are life-saving medications.
16. Seasonal Allergy Medications
Canada's weather is always changing, and seasonal allergies are no joke. Your eyes get watery and itchy, and your nose can be stuffed up. Carry seasonal allergy medication in case there is something in the air that affects you.
17. Hygiene Products and Toiletries
Deodorant, toothbrush, toothpaste, face wash, hairbrush, etc. Whatever you use to stay clean and fresh should be in your travel bag. Also, you may want to use these products sooner than you think, especially if you have been sitting on a plane for a long duration of time.
18. Lip Balm
Speaking of Canada's weather changes, bring items that will take care of your skin in the cold. For example, it is common to deal with dry and cracked lips in the fall and winter months. Therefore, bring a small yet important item — lip balm — to protect your lips.
19. Winter Jacket
If you are coming to Canada, know one thing: Canada can be cold! As exciting as snow is, you will need a winter jacket to get through Canada's freezing temperatures. So obtain the right clothing.
20. Winter Boots
Yup, you need these too. The snow can get pretty high in Canada, and sometimes the snow feels like wet and dirty slush. Find a pair of boots that are tall, water resistant, and warm.
21. Winter Hats
While we are on the topic, a chilly breeze can be the cause of an earache if you don't protect your ears and head properly. Most importantly, the more warmth you can add to yourself, the better. If you really want to blend in, don't forget to call your hat a "toque".
22. Winter Gloves
Let's finish the winter ensemble with gloves. At times, it is so cold that it feels like your fingers might fall off. Pick up a pair of gloves that have touch screen accessibility, so you can use your phone without freezing your fingers off.
23. Canadian Travel Book
Even if you are choosing to stay in one place when you arrive, it is a good idea to familiarize yourself with a new culture and what to expect beforehand. A travel book about Canada can help.
24. Travel Insurance
Travel insurance may seem like an unnecessary cost, but it can be a lifesaver if anything does go wrong. Whether you are planning a visit to Canada or you are in possession of a temporary work permit, there are many companies that you can turn to in order to purchase travel insurance for Canada.
25. Flight and Travel Necessities
This includes your passport, flight number, gate number, departure time, boarding ticket, accommodations for when you arrive, and anything else that you have booked in advance. Keep paper copies of this information on you when you travel so that it is easy to access.
So, does your packing list check off all of these items? If not, then get searching! You can find most of these items online or in-store, whichever is easiest. Just be prepared for what to expect when you arrive.
Section 5: Preparing For Your Move to Canada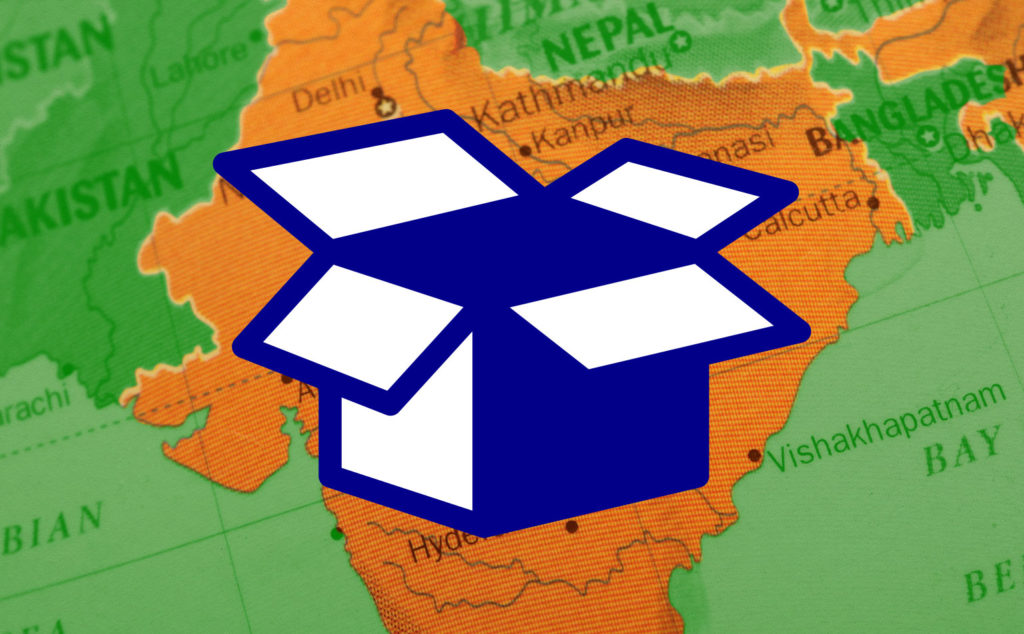 Canada offers a blanket expectation that everyone has the same rights and freedoms regardless of your race, faith, or sexual orientation. Even though everything might cost more and the weather can be all over the place, you will learn to expect these differences. Therefore, have patience as you acclimate to the land of genuine politeness and cultural mosaic of acceptance. It is worth the trip.
It is important to research what to expect before boarding your flight from India to Canada. This article aims to guide you through some of these expectations, so there are fewer surprises when you arrive.
Weather
Canada's weather may not be something that you have experienced before. If you want both sun and snow, then you can have both (with the exception of the BC coast). Most of Canada promises you snowy winters and hot summers with spring and fall seasons in between.
However, if you have not experienced the bitter cold of Canadian winter before, it may surprise you. Come prepared with the right expectations and purchase winter attire that will keep you warm.
Tipping
It is important to note that workers in the service and hospitality sectors in Canada rely on tips. Therefore, if you come from a country where these workers earn a guaranteed livable wage with benefits, be mindful that this is not always the case in Canada. In fact, most bartenders and servers earn minimum wage or lower because there is an expectation that they will earn tips. Also, many times in the service industry, staff are required to "tip out" other staff with a portion of their tips – this includes kitchen staff, etc. This means they don't get to keep all the money they earn through tips.
Please be aware that by choosing not to tip, you are asking the server to pay out of their own pocket to serve you. Tipping is important in Canada!
Pricing
In addition, it is important to note that the sticker tag price is often the starting point. There is also a sales tax you must calculate on top of this price that can take newcomers by surprise when they are ready to pay. Don't forget to factor this in when you are making a purchase.
Financial Preparation
Prepare yourself for the cost of living in Canada, including rent, taxes, and household expenses. Estimate how much it will cost because this can vary depending on the city and location.
Does India have a limit on how much money you are able to bring with you? Find out this information by checking with your banker, financial advisor, and/or lawyer. Also, it is important to find out how much money you need, how much money you can bring, and items that you are able to import both duty-free and tax-free.
Moreover, you will be required to provide proof of funds. This means that you will have to prove that you have the money to support yourself and your family when you land in Canada if you are immigrating as a skilled worker or self-employed person.
Job Search
Finding a job in Canada can be a lengthy process, especially if you are establishing connections in a new country. It can take months before you land a professional position, so give yourself a financial cushion. You can do this by bringing enough funds to get you through those first few months of job searching and expect to take on a non-career job while you wait.
Tip: Consider thinking and acting like a typical Canadian before you arrive in Canada. This means adopting a Canadian-format resume and being proactive about finding opportunities. For more information about job searching in Canada, read How to Find a Job in Canada.
Smoking Restrictions
In Canada, it is illegal to smoke in public places. This includes stores, offices, restaurants, shared areas of apartment buildings, etc. If you wish to smoke, you can do so in your own living space (if this is allowed by your landlord), your vehicle (unless a minor is in the car with you), in designated smoking spaces, or outside.
Driver's License
The driver's license that you currently hold may not be valid in Canada. Since licenses are awarded by individual provinces and territories, each province and territory has its own rules and testing procedures. Various countries have agreements with the provinces regarding driver's licenses, so research the rules in your chosen province or territory to ensure that you bring the correct information with you before arriving in Canada.
Politeness
Get in the habit of saying, "please," "thank you," "may I," and "excuse me" because it is more than a nicety in Canada. It is a social standard. Canadians use this terminology because they view each other as their equals and expect the same respect in return.
Section 6: Final Thoughts
Navigating through the migration process can feel overwhelming. Therefore, follow the necessary steps to obtain a visa, work permit, or permanent residency. Also, do further research. As we mentioned at the beginning of this article, there are over 100 ways to immigrate to Canada, so find one that works for your situation.
In conclusion, there is a reason why an increasing number of Indian citizens are choosing to immigrate to this beautiful country. Canada can offer world-class schools, excellent quality of life, breathtaking natural sites, and new experiences.
Make the most of your time here and enjoy!